In recent years, there's been a rise in the usage of the term 'elite mentality' - particularly in the world of football (soccer). The application, in the way the term is used, is to describe someone who is a good player, but not 'elite' because they don't have a winning mentality. This is measured by the number of finals they've won, and medals they have etc etc yada yada yada.
I disagree.
Like big time.
Cavani, Higuain, the Argentinian national team, Tottenham Hotspur… often are often all called bottlers who don't have this "elite mentality." Players who aren't good enough; aren't champions; aren't
Poppycock.
Sport is about winning, ultimately. But sport is wonderful, beautiful and engrosses billions. And for many, an "elite mentality" is where a player, individual or team are able to win regularly, consistently and in style.
However - If an elite mentality exists, in my eyes, and perhaps even in a coach or even player/ex-player, it doesn't come from what you win. It comes from how you grow through your career.
Goal Setting
['Big Brother' surveillance in elite sport is pushing a culture with a machine mentality]
(http://theconversation.com/big-brother-surveillance-in-elite-sport-is-pushing-a-culture-with-a-machine-mentality-34214)
The above article talks about how surveillance is focussing on tiny flaws to ridicule managers. This is of course a by-product of any data - that with the right context or framing, it can be used to push a certain narrative.
But data can be incredibly useful - particularly when it can enable sports professionals to begin to quantify the unquantifiable - which in turns adds another layer of information to consider when diving into player or team analysis.
Let's take an example.
I am a coach of a professional football team's academy, and I have 6 players I've earmarked for progression into the first-team. But all have flaws.
-> The striker attempts to dribble for as long as possible and usually ends up being dispossessed due to trying flair moves
-> The wide midfielder in my academy enjoys cutting inside and shooting speculatively, rather than looking for the pass.
-> The central defender always thumps it clear, rather than starting an attack.
All of the above can be coached, but with the emergence of data, this progress can be tracked to see which of these players possesses the mentality & hunger to continually progress.
By this, I mean a player who not only is looking for coaches to tell him his strengths and weaknesses, but is one who will consistently and constantly look to improve.
Data can be combined with human coaching to show a player situations where they should change their decision making process, and even for coaches highlight areas where approaches can be gamified in training sessions.
Get the first player to pass at least twice and show him the value he can bring when 1-on-1 with more space to exploit.
Coach the second player to think twice before letting fly with the rocket, with a 'points' related coach (merits for 'good' locations, demerits for 'less good')
Work with the third player to improve their own the ball confidence and technical ability.
Talent Identification (TID) is the intricate art of wanting to use data to help highlight the right time to bring a player through the 'funnel' to first team football. Based on precedent, it's then possible to build an understanding of what key factors are in tagging development, and how to best nurture talent.
Harry Kane
The strange rise and rise of Harry Kane was highlighted by the contrasting views - on one hand, you had the Kane hype train which was highlighting the second coming of a true world class striker; the others were saying it was a freak season due to the previous 'failings' of the striker on loan spells at Norwich, Leyton Orient and Leicester.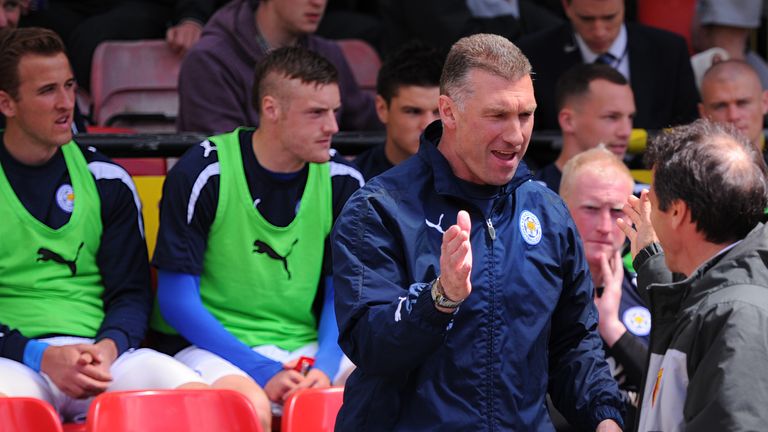 But amongst these loan spells, coaches spotted something in his game which they wanted to nurture. If you recall, Kane often started as a CAM, as well as a CF when he came through the academy - which is strange now looking back given his propensity to be a baller when it comes to finishing chances.
How can we find players with Kane's mentality? Who have a hunger to develop, and which cannot be spotted in their on-field outputs, but simply from their responses to coaching, viewing how they apply recommended changes and their drive to improve.
What can clubs do now?
A super duper smart analytical approach will combine the expertise, experience and nous of a coach/scout with the vast amounts of data being collected in order to learn to be smarter with decision making.
Are there markers to help spot talent?
Can training session events be logged, and used in tandem with on-pitch output to track progress toward goals?
How can the qualitative match the quantitative to improve conversations had internally? Can this ensure a club doesn't pay over the odds for an average player by simply bringing a existing expertise together with existing data?
The dream, as they say, could be getting to a level of data and competence where key markers are used to time purchases of players to capture the upward peak of their career.
Now that would be elite.